🔈 Better Music Experience & Audio Controls
Clicking the caret on the microphone icon will show two new options:
Use Send HD Audio when you want crystal-clear audio, especially for music or other non-speech sounds.
Use Bluetooth Music Mode when you're co-working and listening to music with Bluetooth headphones. While muted, Tandem will disable your mic to enhance music quality.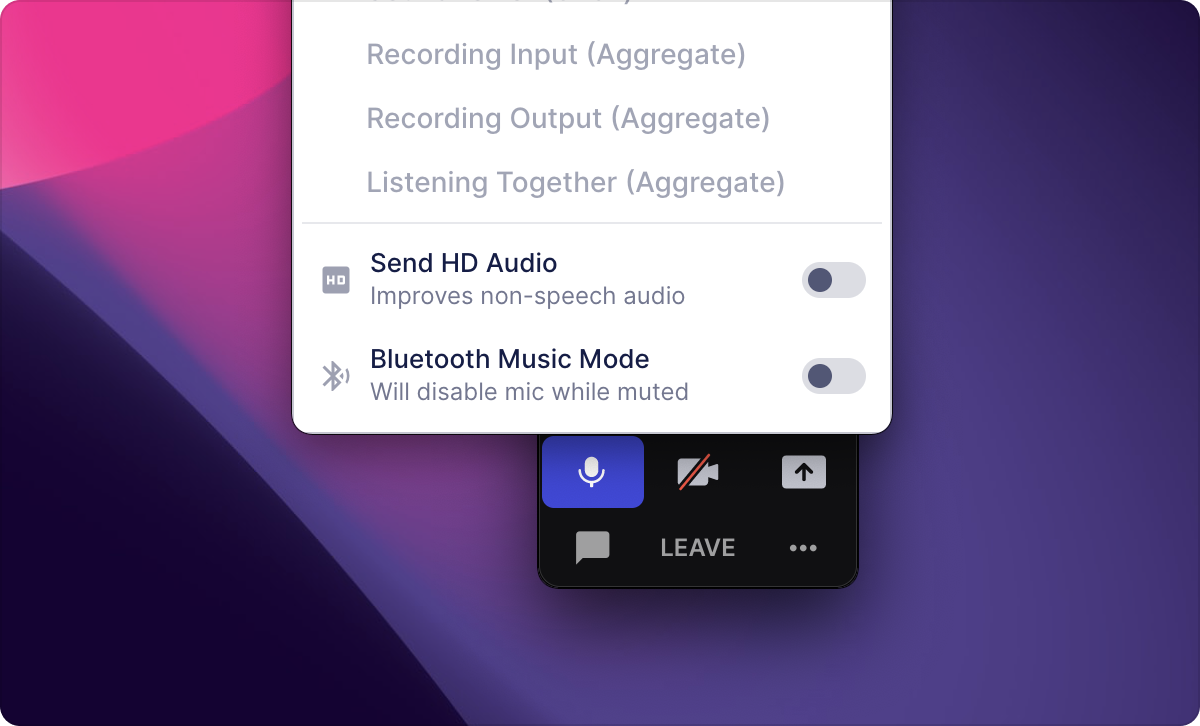 ---
By clicking on a teammate's name, you can also adjust their volume (this will only apply to you) — for that one co-worker you love who's just a little loud (or quiet).