Remote Control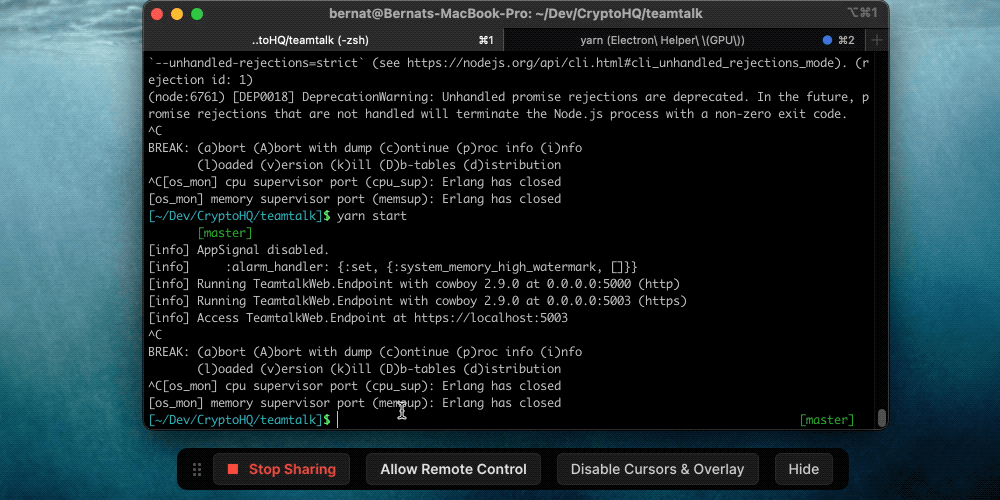 Now when you share your screen in Tandem, you can choose to let others in the call steer your computer with their mouse and keyboard. When you're done, easily switch it off with the click of a button or a keyboard shortcut.
Send messages to a meeting room before joining (coming soon)
If you're running late to a meeting, you can now click on a meeting and send a message to everyone attending. Chat is synced when you are in and out of the meeting.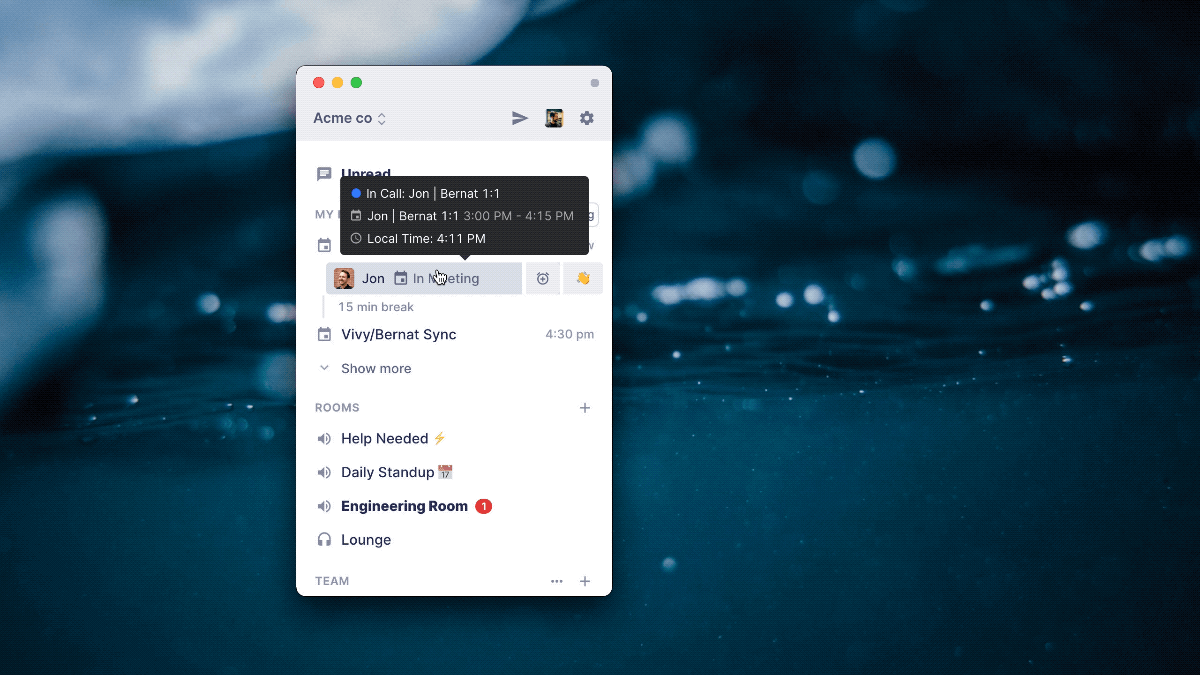 Access unread messages in one place
If you've received a few unread messages in Tandem, you can now easily locate them, mark them as read, or jump to the appropriate convo.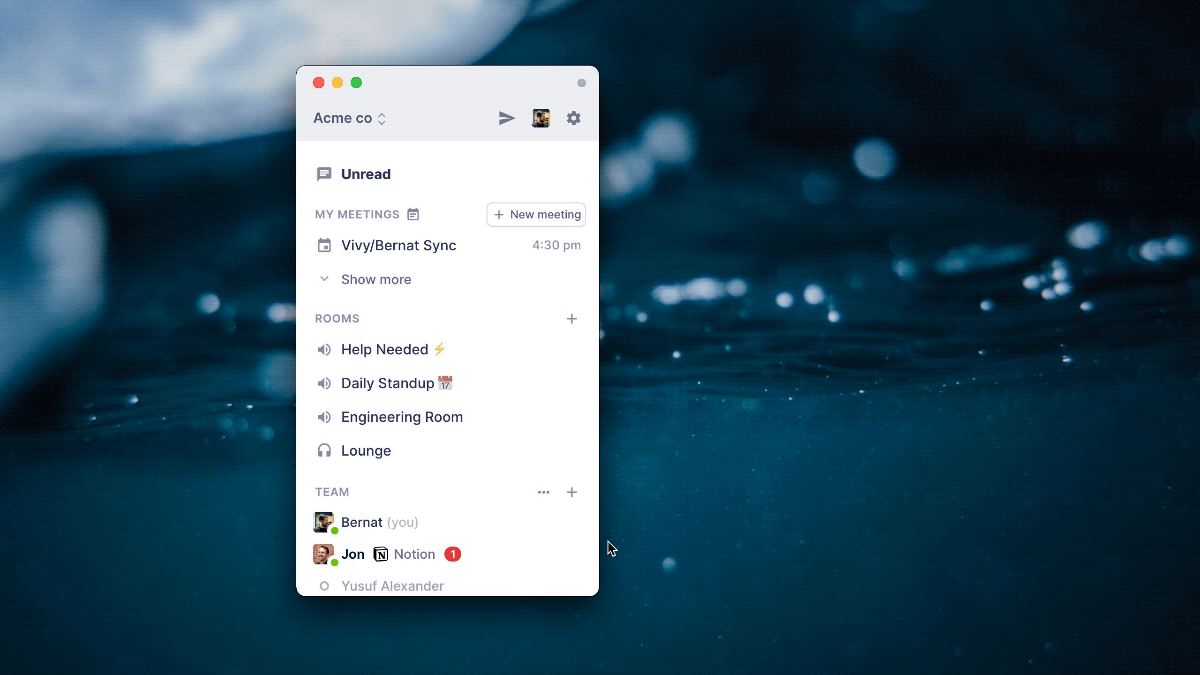 You can now chat in rooms outside of calls, as well as recover links that were shared during a conversation in rooms.
Your teammates will be notified if you @-mention them or use @all.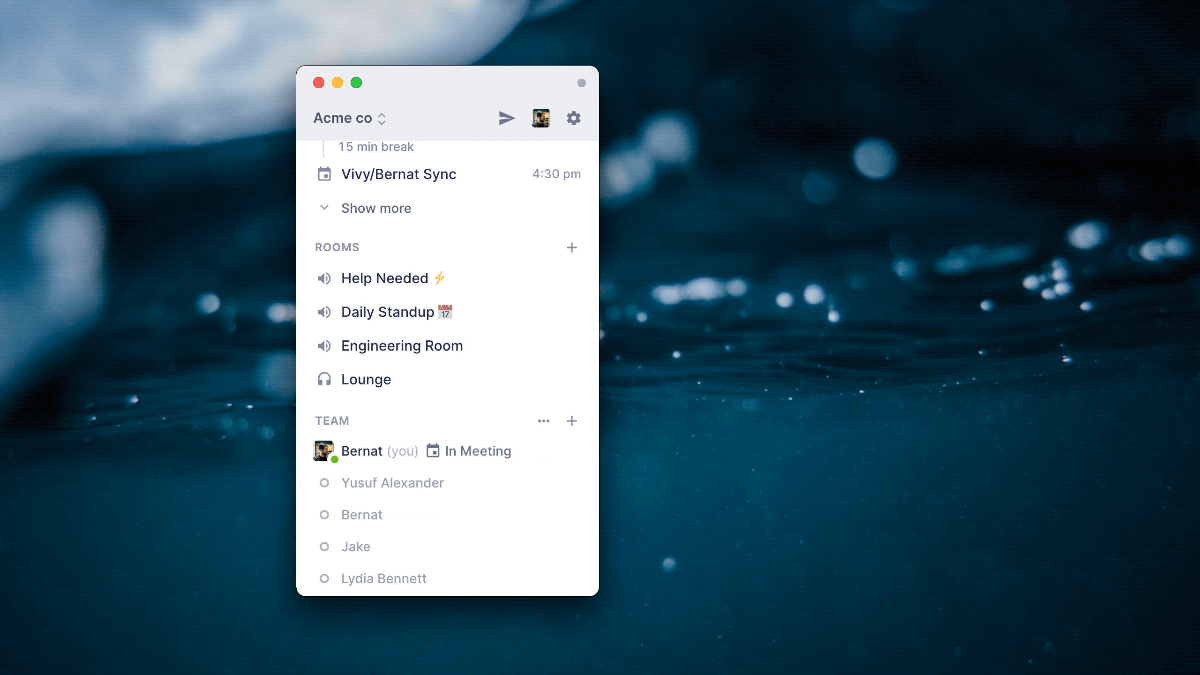 Call window Usability improvements
We're introducing a new design to help with some long-standing usability issues. E.g. unintentionally leaving the call because the buttons are too crammed, or not being able to find some actions.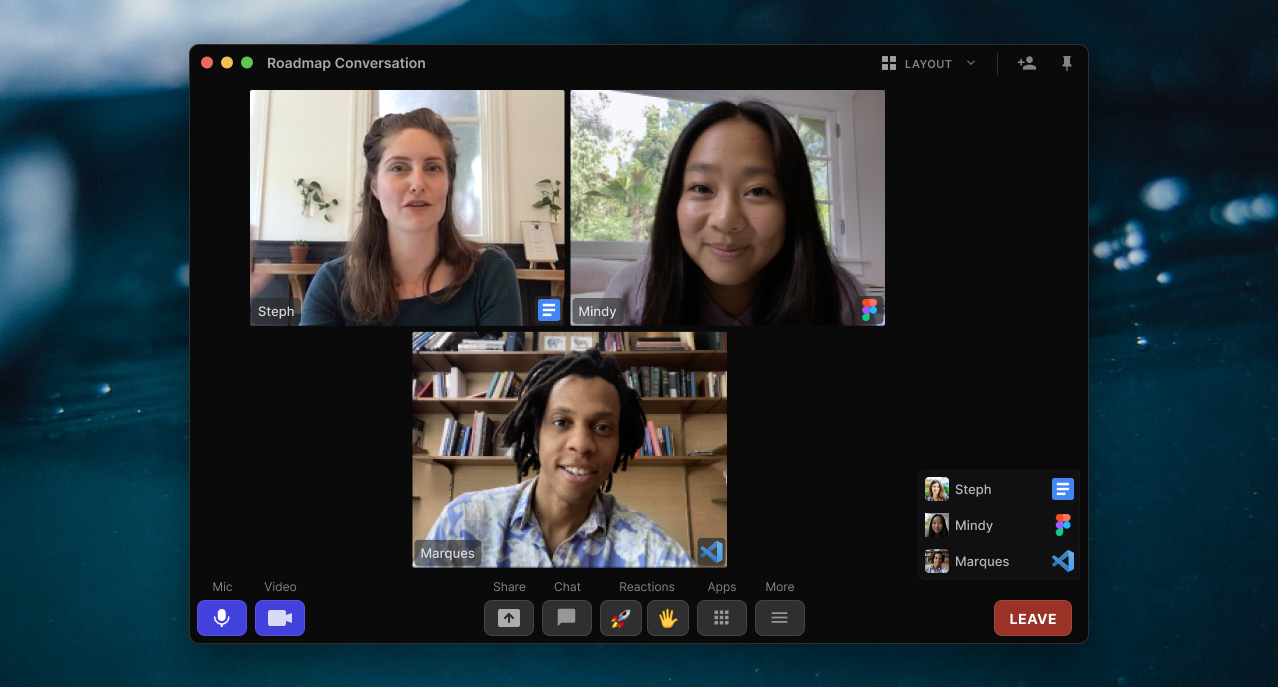 Other Improvements
Ability to disable mic auto-gain
Unread messages and @ mentions in chat
In Chat, you can now type emojis by typing colon and then filtering through the list
Web Meeting experience improvement
Dozens of fixes and updates to improve reliability