Launch Zoom/Meet meetings from Tandem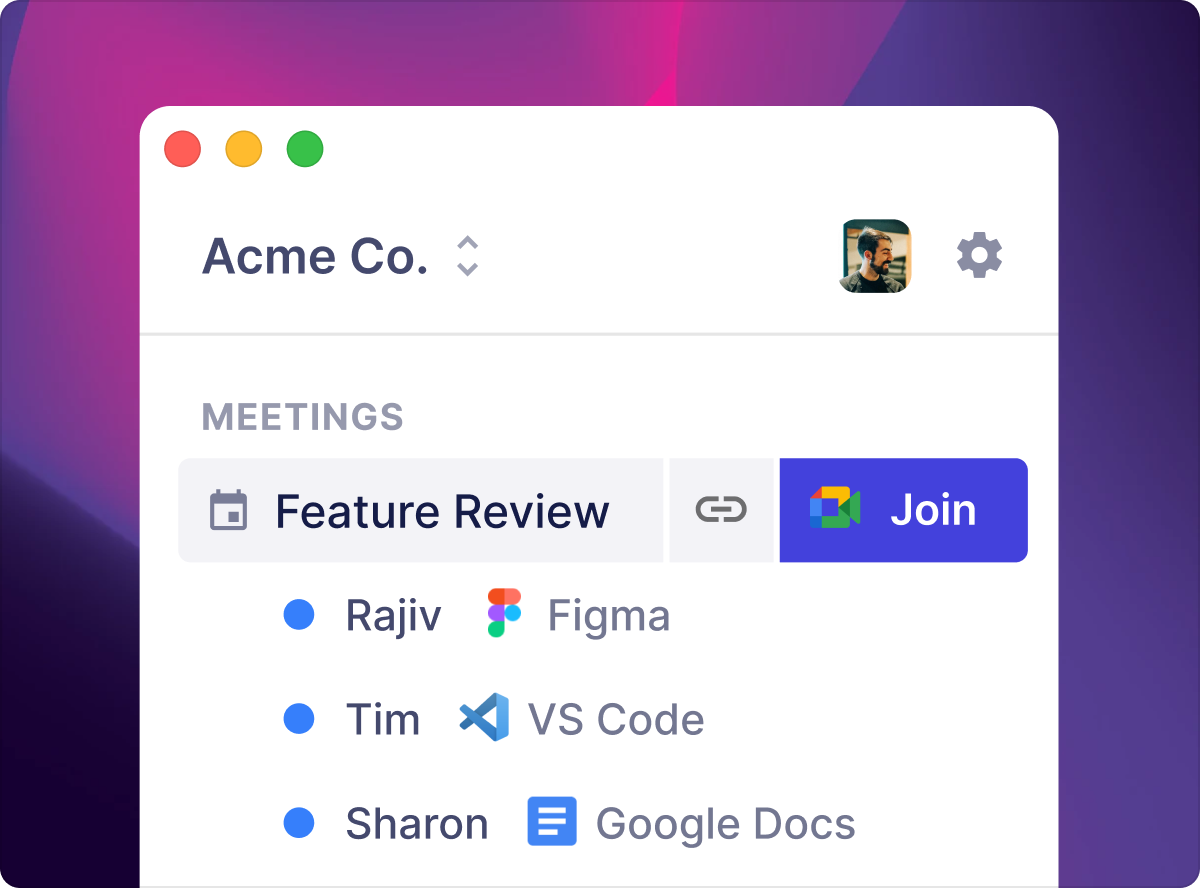 Now, you can see, join, and launch Meet/Zoom meetings in Tandem.
When a meeting event has a Meet/Zoom (or other service), you can choose to start the meeting in Tandem or launch the conferencing service (admins can set team-wide defaults). Your teammates will see you in the meeting room on Tandem and can join you in Meet/Zoom.
You'll automatically leave the meeting room at the meeting end time, or you can click Leave to remove yourself from the meeting.
While on Meet/Zoom you can switch to Tandem in 1-click (meeting details panel → Switch to Tandem). All the participants will be added to a new Tandem call.
Never be late to a meeting: Meeting Reminders let you auto-join the meeting exactly on time, and will show both a Meet/Zoom button and a Tandem button. To activate, go to Settings > Meetings > Show meeting reminders.