📅 Scheduler for Google Calendar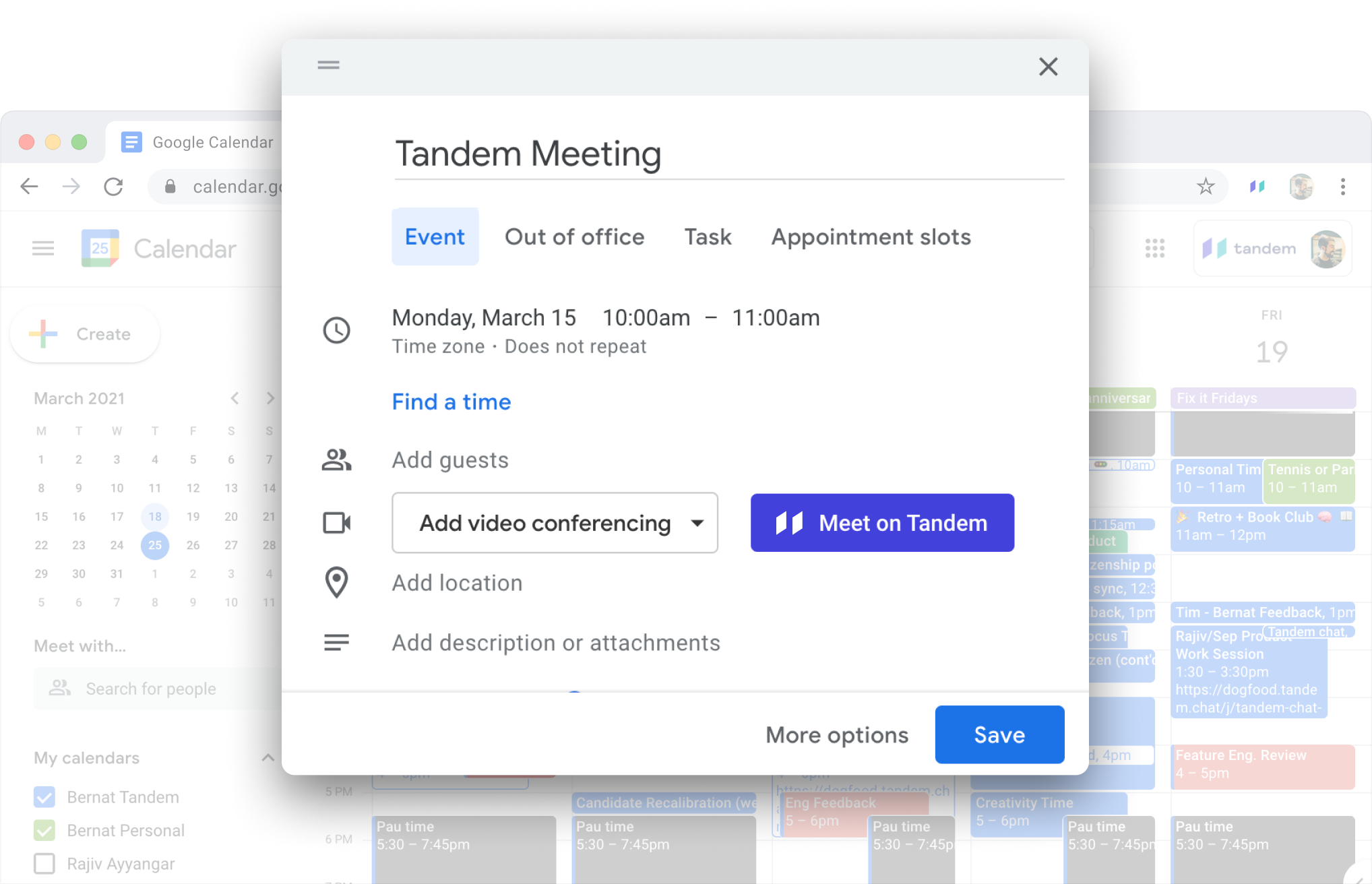 You can now get the Tandem Chrome Extension to schedule Tandem meetings directly within Google Calendar.
Teammates can join your meeting link from their calendar in one click!
We also have a few additional features to help you better collaborate during calls when you add our extension.
If you invite someone doesn't have Tandem yet installed, they'll be guided to download it when they click the link. You can also invite and meet with other Tandem teams!