Building Trust in a Hybrid Team
Trust is a simple word with heavy implications in a work environment. At Tandem, we've been experimenting with best practices to build our own team trust so we can work better together. Here's our findings!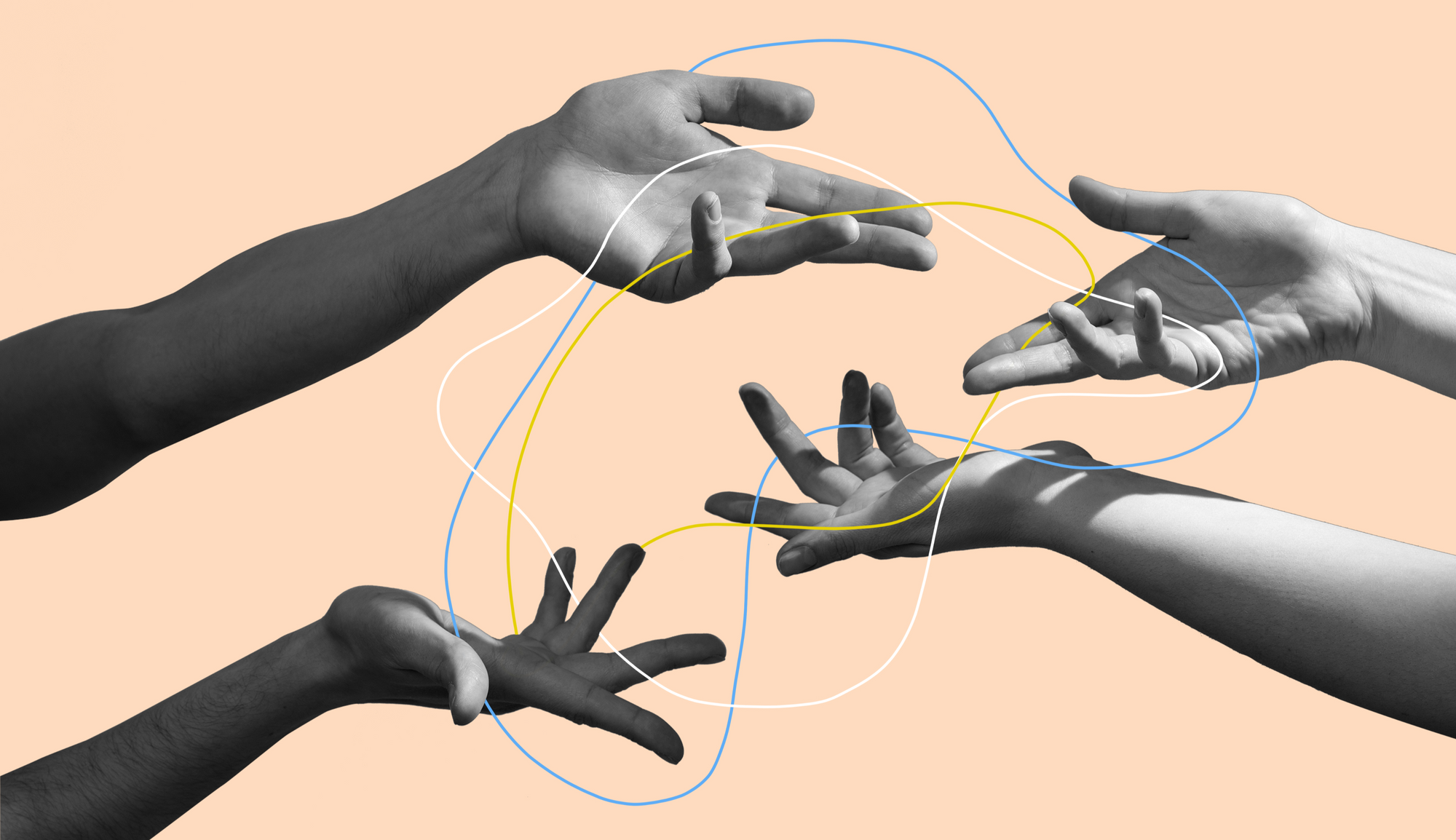 By Vivy Chao, Recruitment and Culture Lead at Tandem
Brené Brown's teachings are often referenced in the corporate world. They are are particularly relevant now that the world has shifted to heavily remote and hybrid work structures. Brown's teachings revolve around how to build trust. According to her research, "Trust is built in very small moments" and not through grand, sweeping moments.

What does this even mean in a work environment; especially one where people don't even see one another in person regularly anymore?

One major aspect of work that has changed due to not being in person regularly is the change in workplace dynamics (a.k.a. work politics). For some, working remotely means not having to deal with the same stressors of these politics that were exacerbated while in person. For others, these dynamics have merely shifted. According to the the U.S Bureau of Labor Statistics, "Negativity costs businesses $3 billion a year due to its harmful effects."
Trust is a simple word with heavy implications in a work environment. Researcher Paul J. Zak, the founding director of the Center for Neuroeconomics Studies and a professor of economics, psychology, and management at Claremont Graduate University, derived a mathematical relationship between trust and economic performance in his studies. The results were stunning: People at high-trust companies reported 74% less stress, 106% more energy at work, 50% higher productivity, 13% fewer sick days, 76% higher engagement, and 40% less burnout.

At Tandem we've been experimenting with best practices in building team trust amid a pandemic so we can work better together. Here's one way we've done that:

Creating personal user manuals
What are they? During team retros we spent several sessions deep diving into how we work best through writing, reading, and reflecting in small groups. These reflections centered on these areas:
Work: What has your attention today (this can be personal, work, or both)? If possible, how can we help you unblock this? It's one thing to discuss blockers, but it's another to get opportunities to ask for help.
Learning: What was the first thing you remember about learning that you loved? Relationship building takes time. Studies show that it takes 40-60 hours to build a casual friendship. Understanding this about a teammate gives a glimpse into what drives a teammate.
Growth & self-compassion: What is a mistake that you've made in the past that made you grow? Vulnerability is an important aspect of building trust. This straddles a fine line between oversharing and building trust for many people in a work environment. However, it's important to note that vulnerability supports a positive team culture.
Memory: Name a place that holds a lot of meaning for you. Explain. A lot can be revealed about a person based on what the person says.
Work style: How would you like to communicate your ideas to the team? This is an overlooked area. In school, teachers spent a lot of time helping students learn through their preferred learning style. However, this becomes lost in the workplace. Understanding what one's learning style is and what teammates' learning styles are can greatly alleviate the pain of miscommunication. It can also elevate the quality of work.

The purpose of a personal user manual is to allow people to share clear insight into the way they operate. Imagine the amount of time, energy, and misunderstandings saved if transparency can be built early on with teammates. For example, if a teammate feels that he/she/they operate best by sharing written reflections in a shared document, then it helps the people running meetings understand how to structure those meetings for top effectiveness. Currently very little effort is spent to understand how much information is retained after meetings and what the actual ROI is with the time spent by everyone in attendance.

Tandem's CEO, Rajiv Ayyangar, wrote extensively on psychological safety and its importance on a team. People need to feel safe in an environment in order for trust to build. Trust seeps into every single part of business as shown in a study conducted by PwC that revealed 55% of CEOs think that "a lack of trust is a threat to their organization's growth." At Tandem, a behavior that has become a staple of our company culture, is transparency. An example of what transparency looks like for us is being able to "sit in" on nearly all meetings. For me, as a recruiter, I feel many times more comfortable communicating with potential candidates because I have a more well-rounded view of what's happening internally across teams. I know when a bug has been bothering multiple users and what the issue is; I know what the engineering team will be focused on next and why. This has translated into passive candidates having a better idea of what our product does, which peaked their interest.

Trust is a non-tangible feeling that sets the foundation of how people interact with one another. Therefore it is not a surprise how it affects work performance. Without trust, the business will fail.