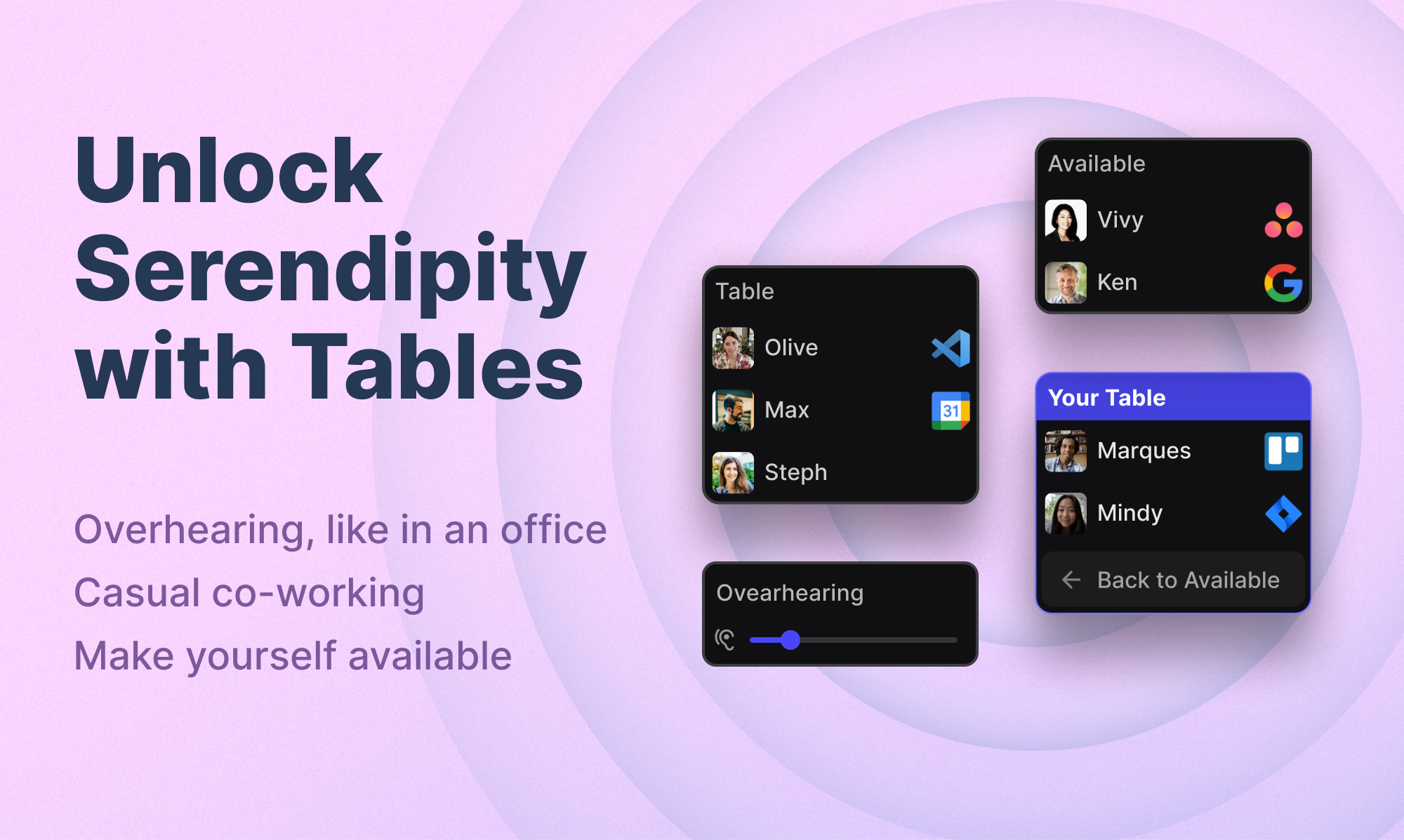 Team Tables is a new casual conversation mode that allows you to co-work, be available to chat, and have spontaneous conversations with your teammates - just like working around a physical table.
You'll start as Available, and you'll overhear other tables (you can control overhearing at any time). One early tester commented "The vibes feel like working in a coffee shop!"
Join a Table or click on a teammate to start talking. Want to focus for a bit? Go back to Available to co-work.
👉 To try this feature, admins can activate it in Settings > Team Settings > scroll to bottom: Team Tables