The 6 Best Tools for Hybrid Teams
Hybrid Work can be the best of both worlds if done right. But how do you do it right? What do you need to change about your office structure, protocols, culture to make it a seamless collaboration environment for in-person and remote employees alike?
Your offices are reopening, it is becoming safer to meet in-person again, and most companies are requesting their employees back to work in-person at least a few days a week. At the same time, over 15.9 million people moved to a different city or a different state during the pandemic, making almost every company distributed by default.
Hybrid Work is here to stay, and we strongly believe that it can be the best of both worlds, if done right. So the question becomes: How do you do it right? What do you need to change about your office structure, protocols, culture to create a seamless collaboration environment for in-person and remote employees alike?
At Tandem, we've not only been thinking on the hybrid problem for years, we've lived it. Our team is hybrid, with two micro-offices in SF and Cupertino, and some fully-remote team members. We've experimented with different types of hardware and software for years to find the right mix that made us feel like a team again, and helped us connect no matter where we were. So here are our picks for the 6 best tools that every hybrid team needs: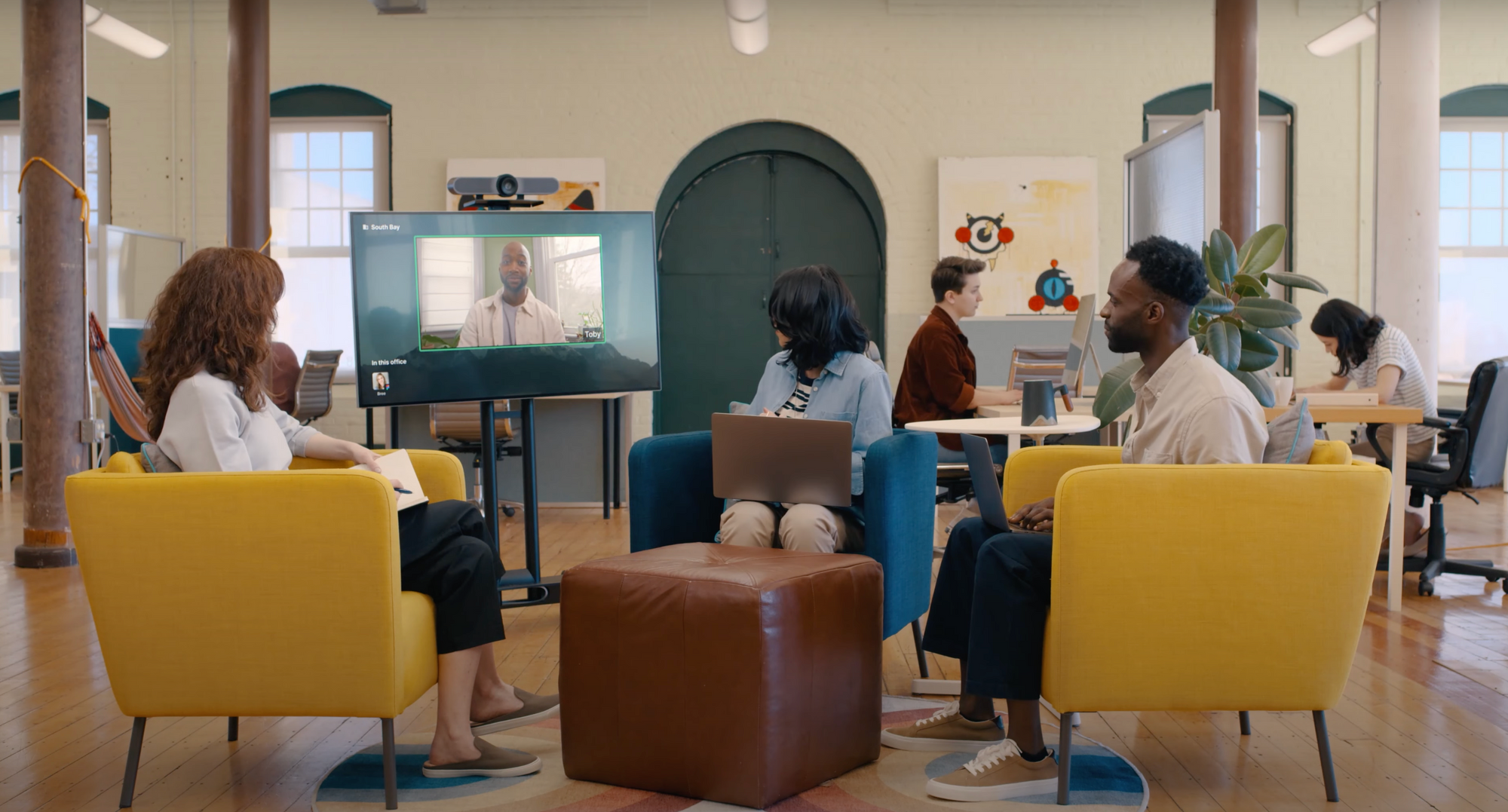 Hybrid collaboration can be challenging. Remote teammates suffer from the "second-class citizen problem" - feeling excluded from spontaneous brainstorms, magic moments, and the creative energy of the office. Hybrid Spaces bridge the gap between remote and in-person teammates to make hybrid work the best of both worlds. Spaces are made up of multiple kiosks distributed across your office (open floor, meeting rooms, lounges...) to enable remote mobility and seamless interactions.
Key features:
Hybrid screensharing and remote control
Speaking and presence indicators
Launch external meetings (Zoom, Teams, Meet, Webex)
Support multiple cameras at the same time
BYOH (Bring Your Own Hardware) - Spaces can be setup on most conferencing hardware, from a Logitech video and audio conferencing system to a simple chrome book depending on the size of your office and your budget.
Pricing: Spaces are available with any paid Tandem plan with an additional $50/month (for up to 25 kiosks).
Envoy to manage safe hybrid workplaces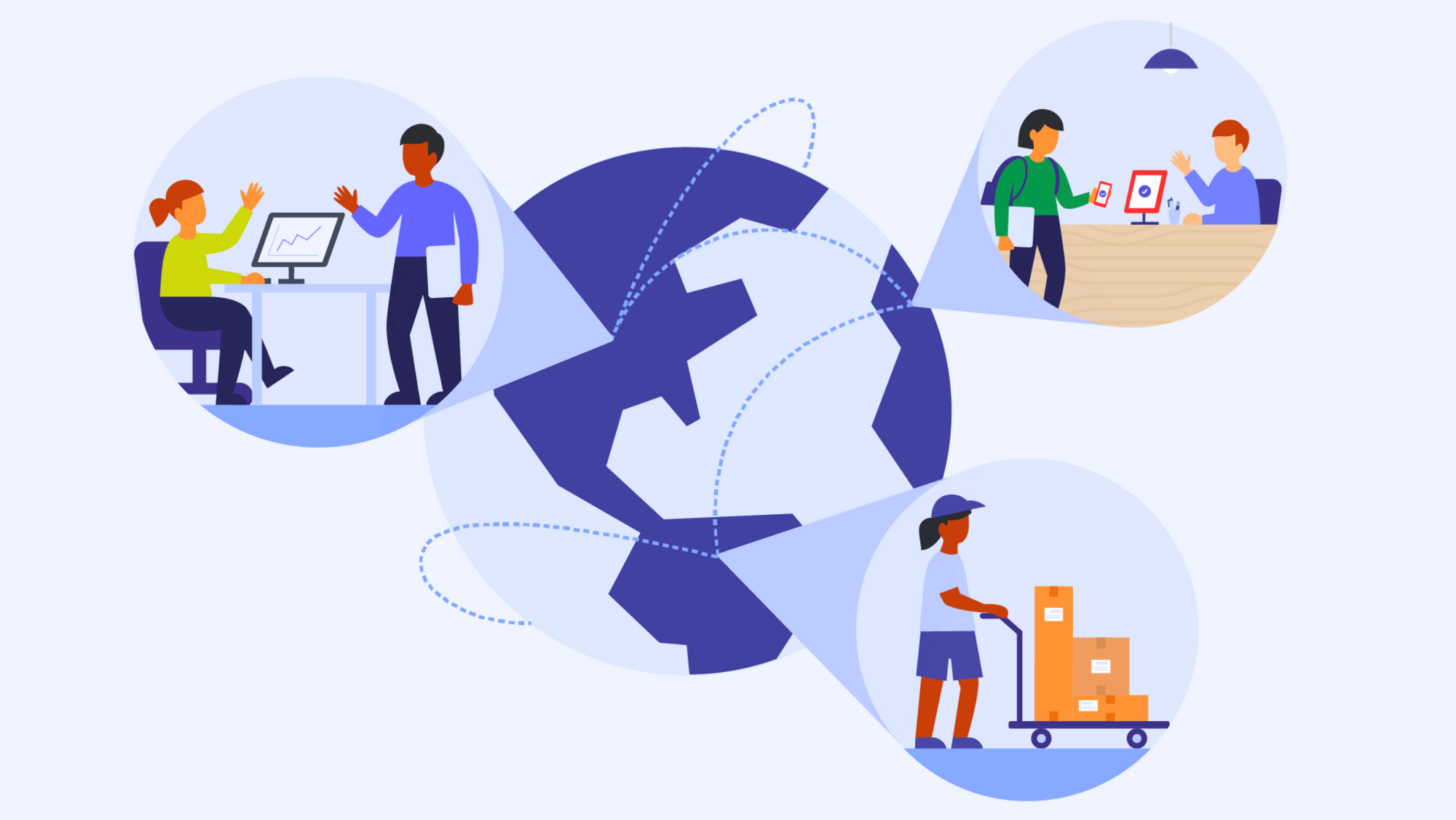 Don't let hybrid get in the way of working together. Envoy's easy-to-use hybrid work software lets you sync your schedule with your co-workers, so you can make the most of every day at the workplace. In addition to coordination, the platform also enables you to book spaces in advance at the office, conduct employee health screenings to ensure everyone is safe and gain valuable insights based on foot traffic and space utilization.
Key features:
Visitors management to welcome guests and secure your space.
Employee health screenings to keep everyone safe at work.
Flexible desk booking.
Deliveries management.
Meeting rooms management.
Pricing: Envoy's pricing goes anywhere from the free basic plan with limited features to $299/location/month.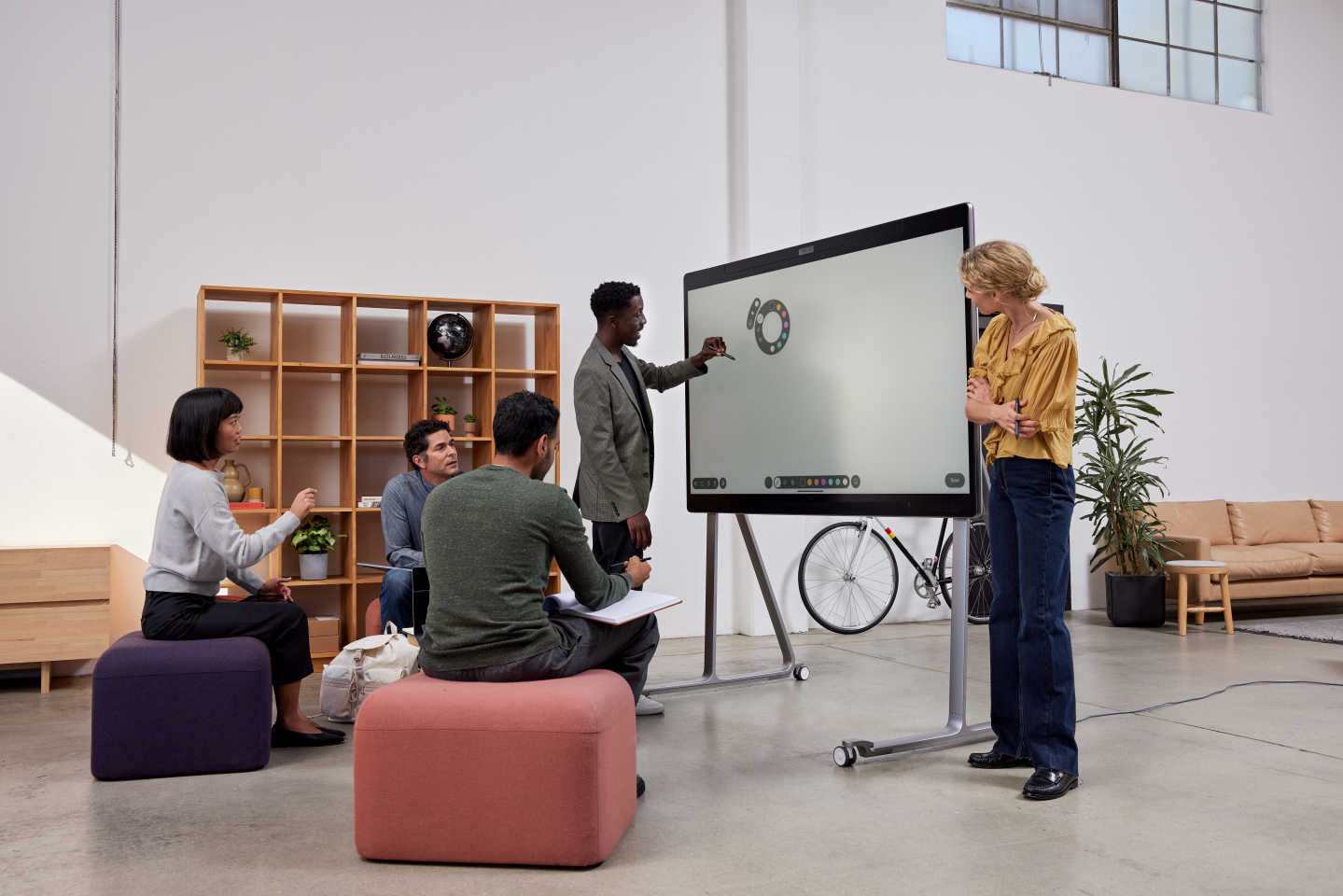 The new Webex Board Pro and the Webex Board series let you join video-first meetings, digitally whiteboard, annotate on shared content, use go-to web apps, and wirelessly present. These intuitive devices have everything necessary for effective team collaboration at a touch of a finger. With Ultra HD video, dual-camera intelligence, a capacitive touchscreen, and spacial audio, the suite enables premium experiences in collaboration spaces of all sizes.
Key features:
ultraHD interactive touchscreen
Dual 4K camera
Flexible mounting and wheel-stand option
Two magnetic styluses
Seamless room and device integrations
Pricing: Reach out to Webex for more information.
Owl for hybrid meetings and whiteboarding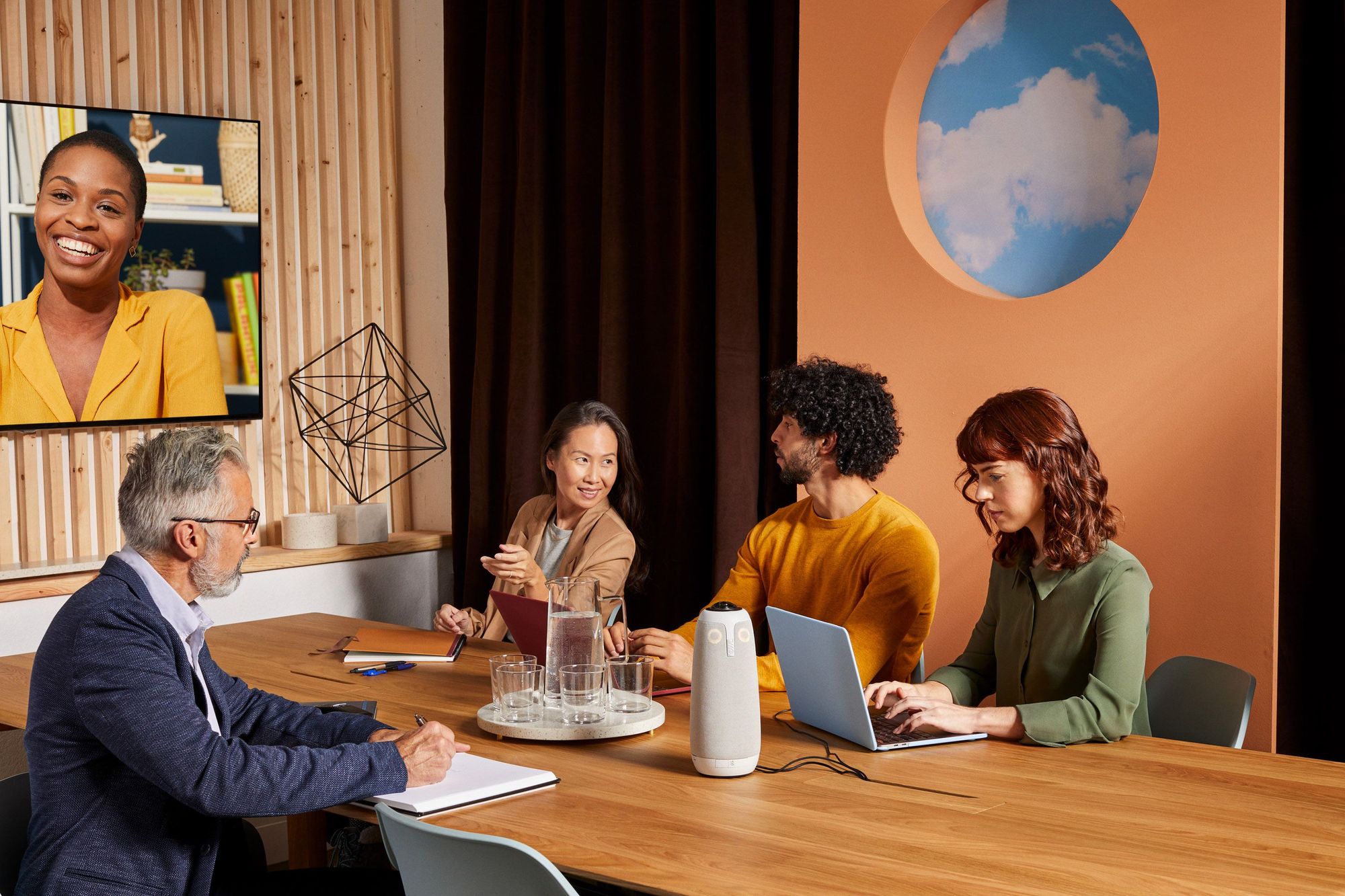 Owl Labs' 360° video conferencing solutions are designed to make you feel like you are in the same room during hybrid team meetings. They enable remote teammates to see the whole room and listen to everyone clearly through the tri-speaker. In addition to that, all their products are equipped with AI technology that uses motion and voice detection to auto-focus on the speakers. If you havee larger meeting rooms, you can easily (and wirelessly) connect two Meeting Owl Pros to extend the video + audio range.
Key features:
360° camera, mic, and speaker
Smart video conferencing powered by AI
Motion and voice-activated focus on the speaker
Panoramic view of everyone in the room
Pricing: The Meeting Owl Pro - $999 | Whiteboard Owl - $599
Tonari to work and meet as if you're in the same room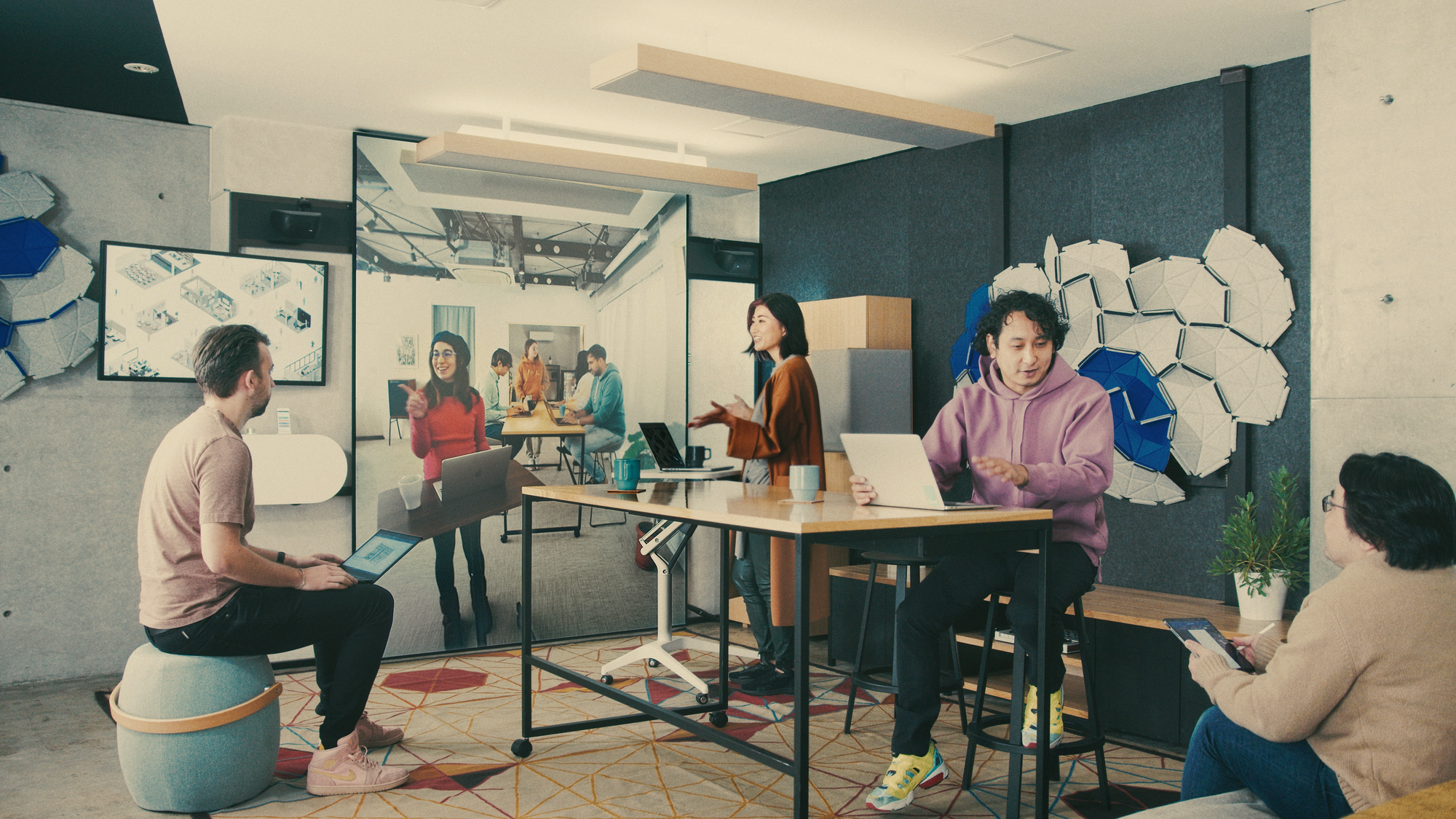 The technology to fuse together two rooms in two locations anywhere in the world already exists, but it often fails to go beyond underwhelming conference systems. Tonari aims to make its users feel like the rooms they are in have been fused into one. When their devices are installed, entire walls disappear, and their advanced video and audio systems enhance the illusion that two physical locations have merged into one. The company also provides shared digital whiteboards, notification systems and collaboration tools for hybrid teams.
Key features:
Life-sized and room-sized displays.
Fast, smooth, and immersive video feed with no awkward interruptions.
Screen sharing between 2 portals.
Pricing: Reach out to Tonari to request a quote.
Meta Portal to work smarter from home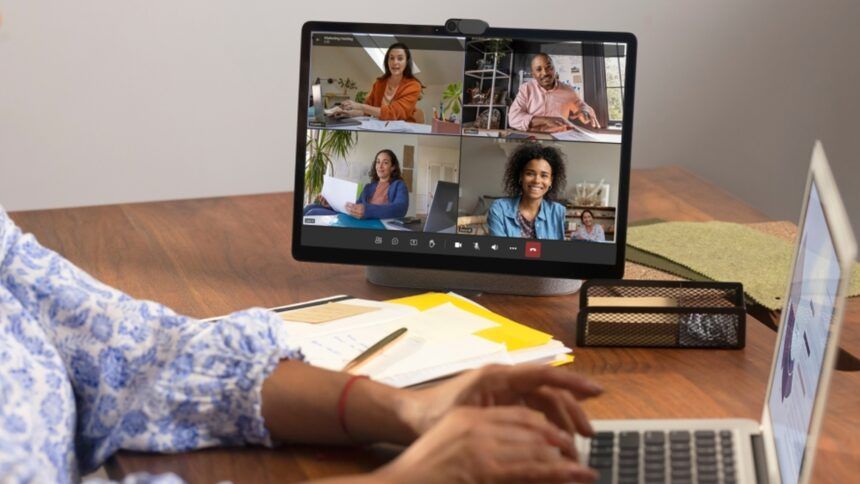 Trusted work apps, powerful productivity tools and the precision of Smart Camera—all on a dedicated video calling screen. That's Portal. And it can empower you and your team to work from home together like never before. Whatever video conferencing app your team uses, Portal has you covered—Microsoft Teams, Zoom, Webex Meetings, GoToMeetings, BlueJeans, and Workplace. Each with features you depend on, so you can get more done together, even when you're far apart.
Key features:
Smart Camera that automatically pans and zooms.
Share your desktop with participants and collaborate in real time.
Breakout rooms to split off into smaller groups to brainstorm, share ideas and more.
Meeting recordings to capture important details and conversations to share out later.
Pricing: Depending on the model, Meta portals cost anywhere from $149 to $349.

@rymbadri | rym@tandem.chat
---
🚀
Tandem is a virtual office for remote and hybrid teams that recreates your office environment on your desktop. Try it out with your team!