There are three ways to have meetings on Tandem:
1) Automatic Meeting Rooms (Google Calendar only for now) - Meetings with internal participants will automatically appear in Tandem.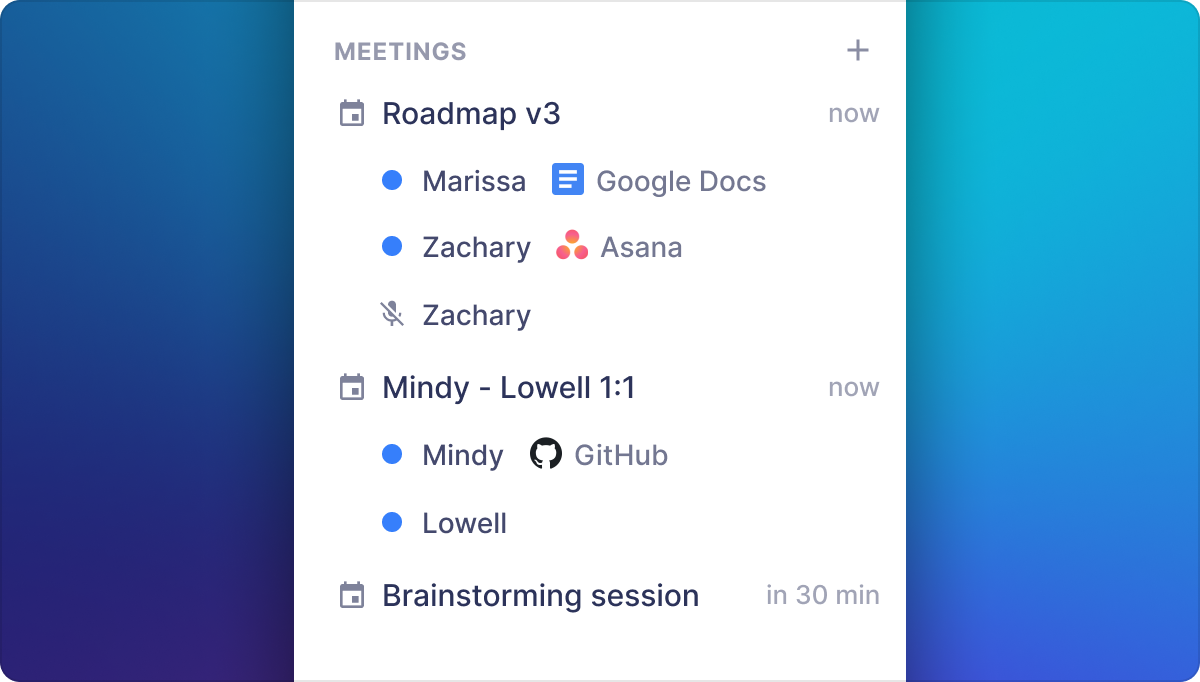 2) Quick Meetings  - Click + to create a quick meeting.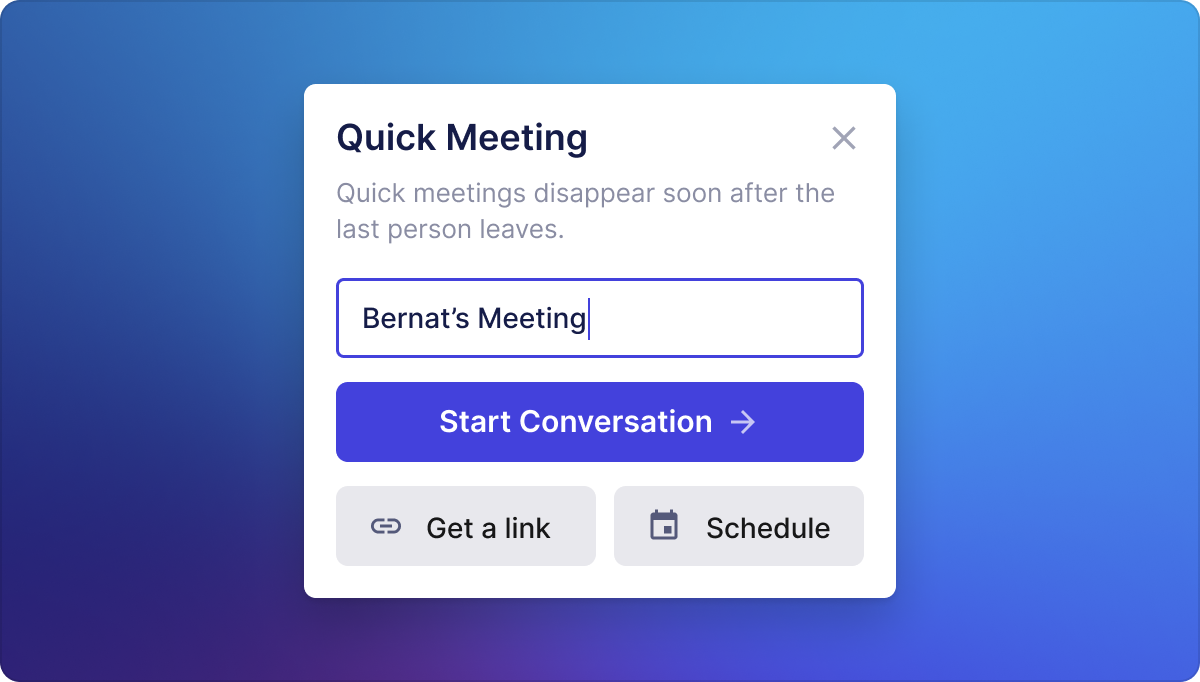 3) Meeting Links - Get a link from + and put it into Calendar (scheduler chrome extension coming soon!)
Meeting Links work like other meeting apps - they give recipients access to the meeting, but not your team. If they don't have Tandem, they'll be prompted to install, then taken straight to the meeting (browser-mode coming soon!).